ID Vault slouží k bezpečnému uchování ID soubnoru uživatelů, lze z něj jednoduše ID exportovat, měnit heslo a hlavně , pokud má uživatel své ID lokálně uložené a provede v něm změnu , odesílá se také do ID Vaultu.
Nejprve je třeba zvolit server, na kterém ID Vault spustíme. Ten se mezi servery nereplikuje.
V configuration documentu vybereme z pravé nabídky ID vault a klineme "Create.."

Dále nás bude provádět průvodce, pokračujeme "Next"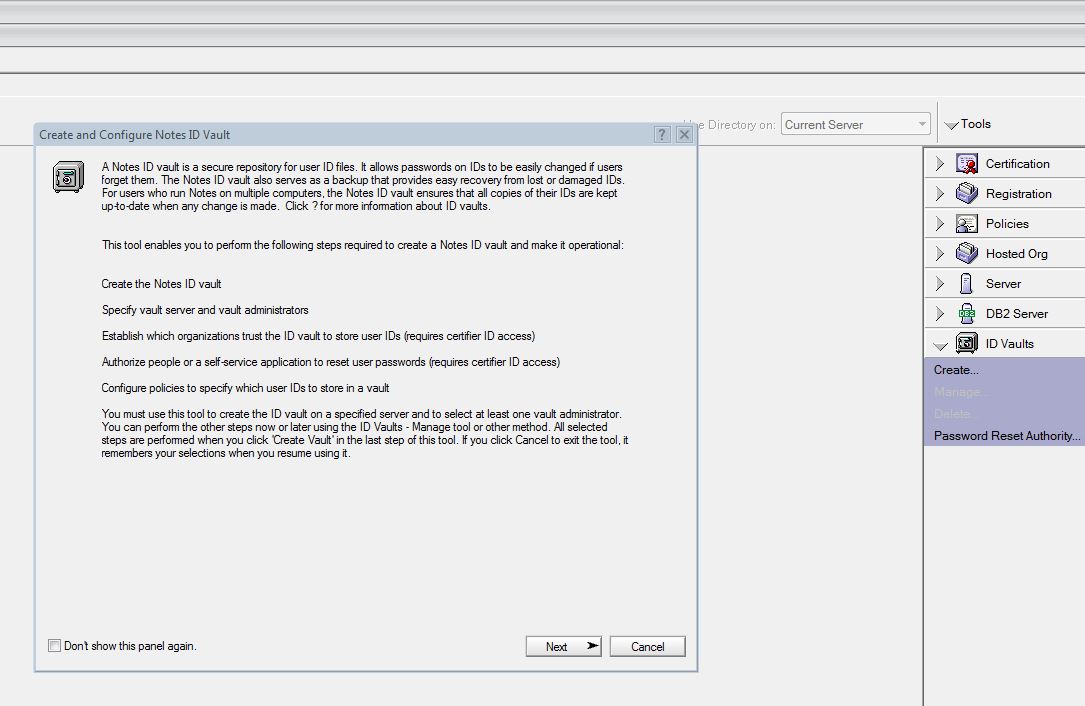 Zvolíme si název pro náš ID Vault a můžeme zvolit i popis.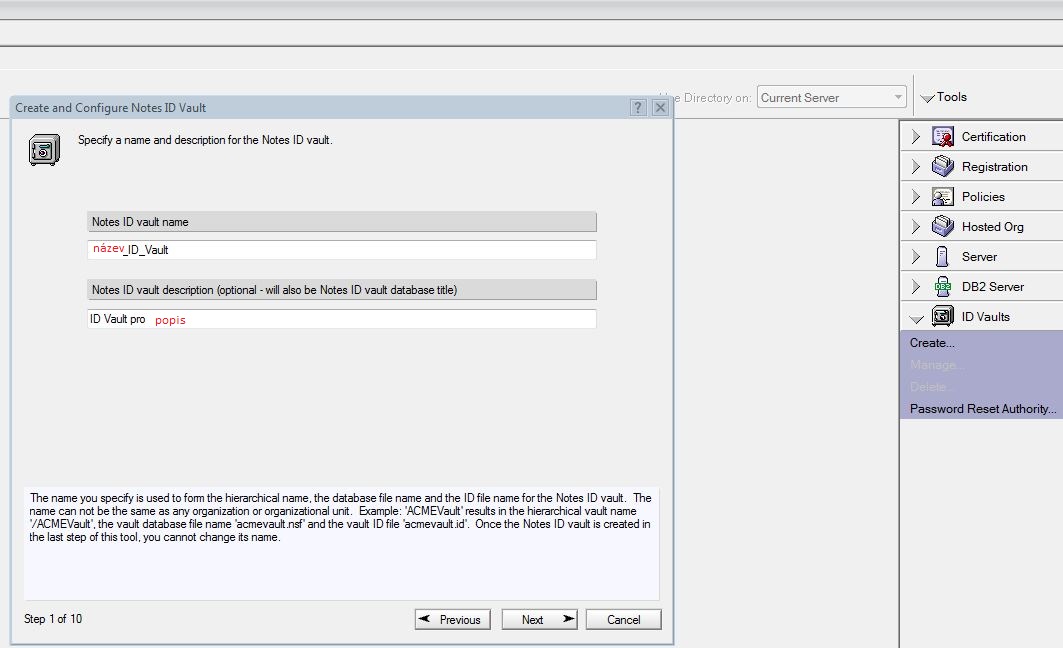 Vytváří se nám ID soubor Vaultu, po nás je třeba vytvořit mu heslo.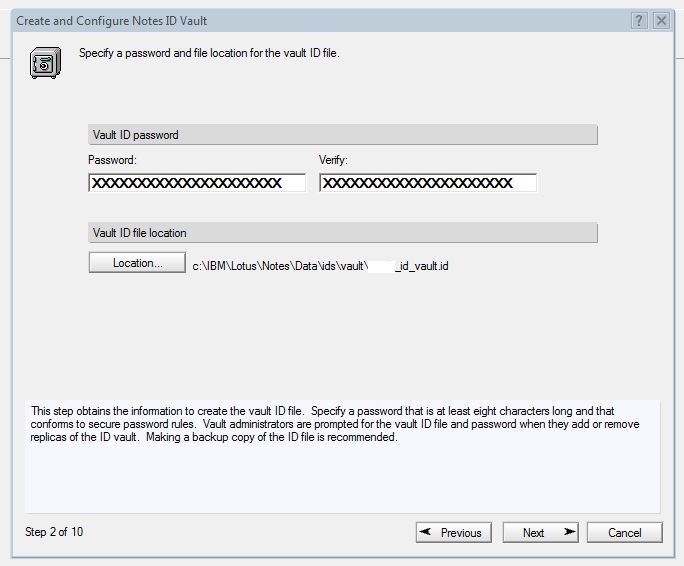 Nabídne se nám server, na kterém chceme ID Vault konfigurovat, měl by to být takový server na který mají dosah všechny organizační složky v rámci podniku.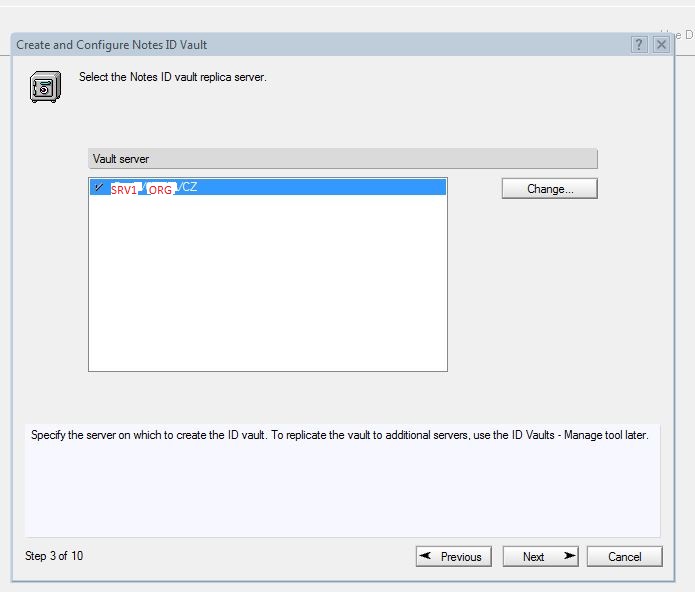 Vybereme administrátory Vaultu.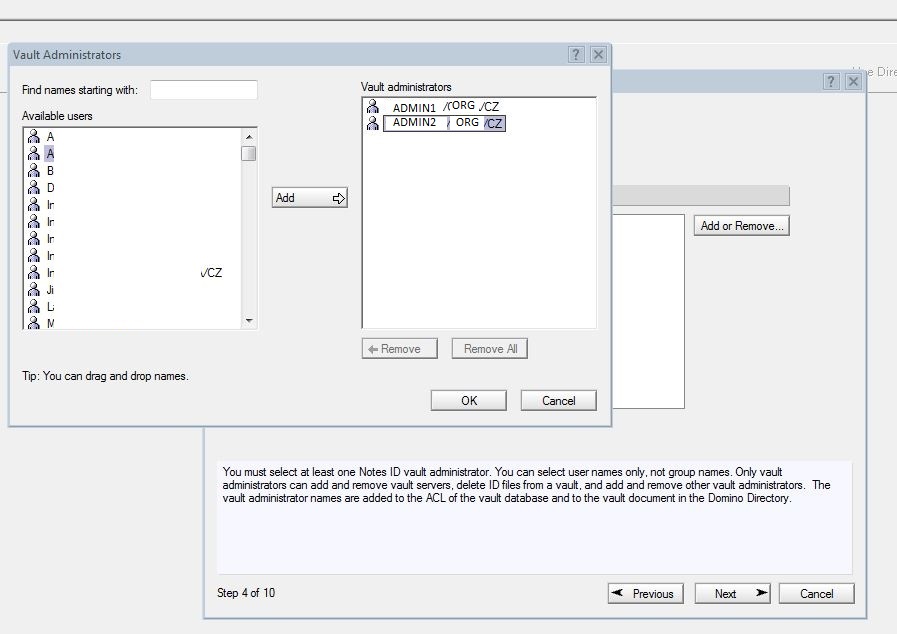 Vybereme pro které organizační jednotky bude ID Vault sloužit, pokud máte jednu kořenovou organizaci, bude k výběru jen ta jediná.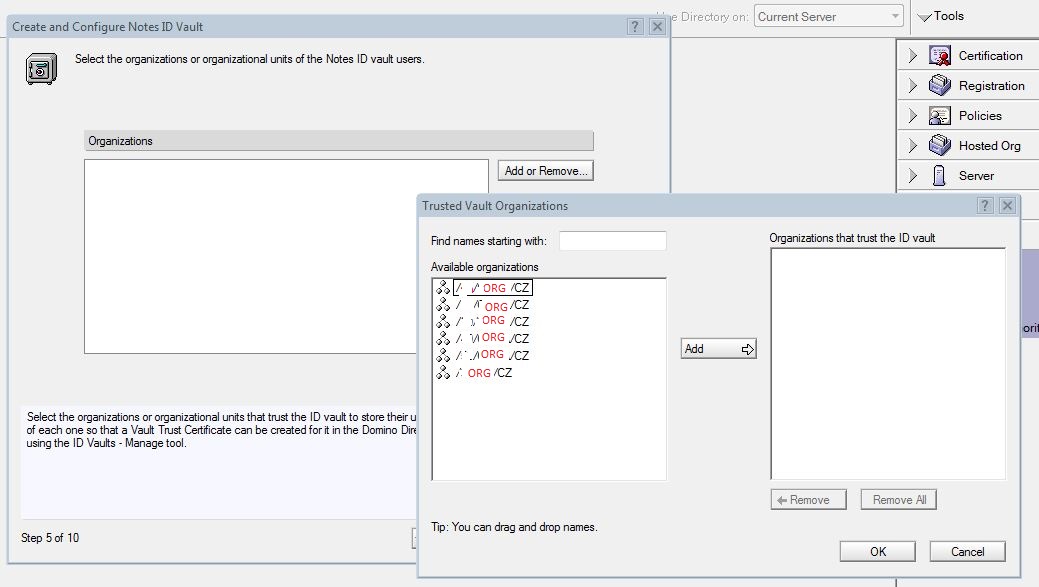 Příklad vložené organizační jednotky.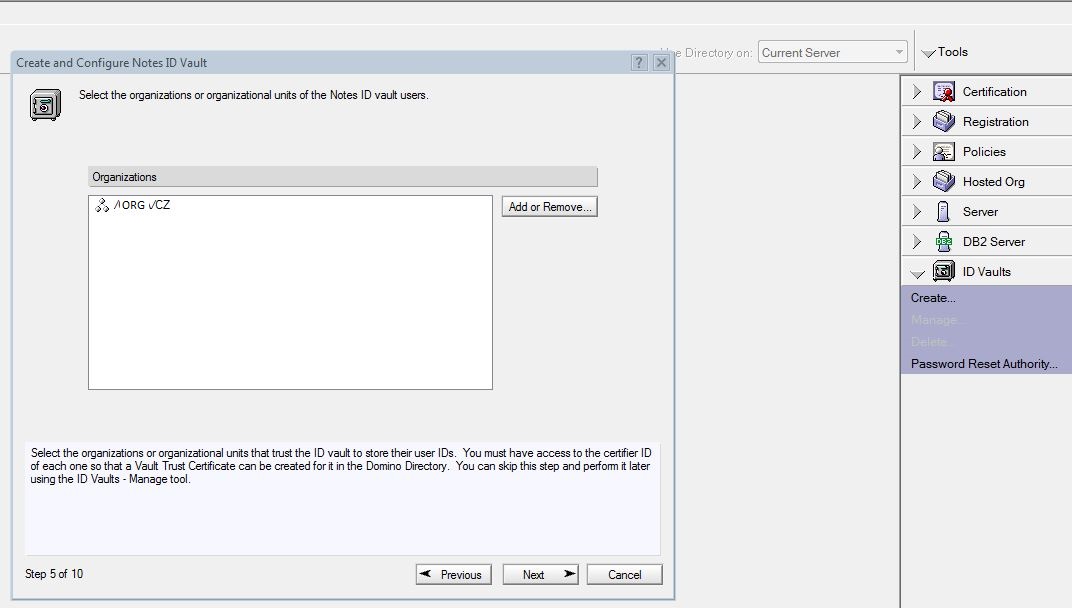 Teď je to trošku zajímavější.
Pokud mám více podřízených organizačních jednotek, například v Praze, Brně, Ostravě, mohu pro každou organizační složku vybrat účet , který může v rámci této organizace hesla resetovat. To znamená že pro každou lokalitu to může být jiný pověřenec.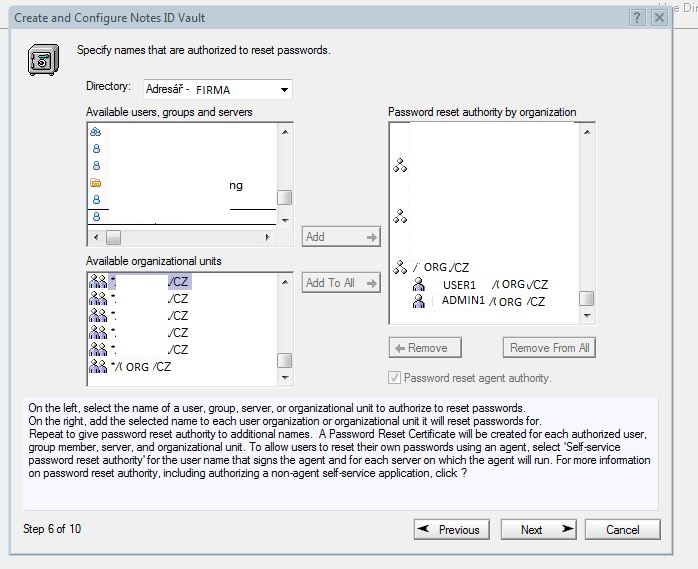 Nyní je třeba ID Vault vložit do buď existující politiky, nebo vytvořit politiku novou.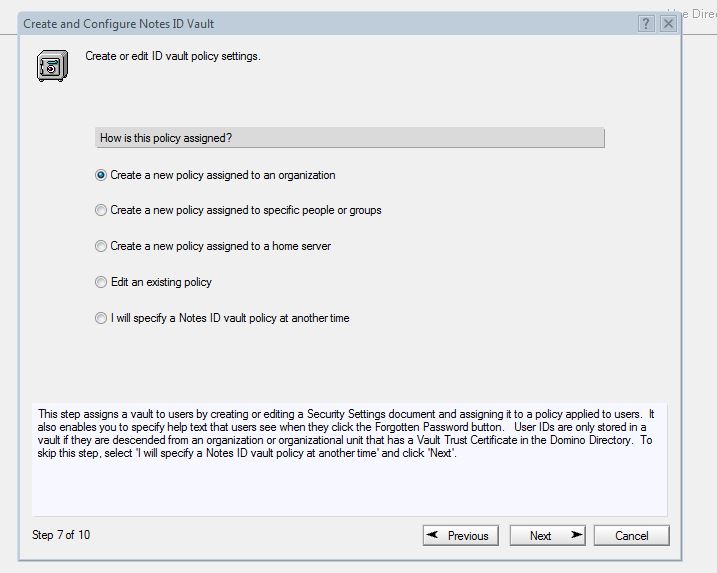 Pokračujeme k výběru organizace, pro kterou budeme politiku aplikovat.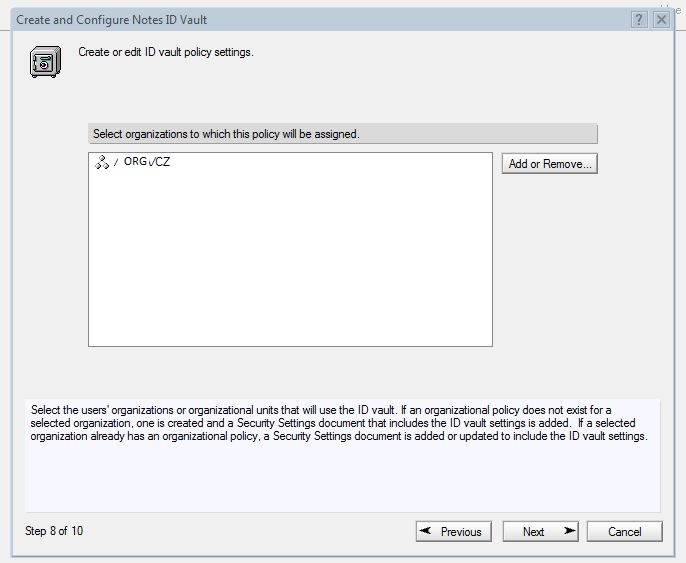 Příklad vložení jen jedné organizační jednotky, přes "Add or Remove" tlačítko.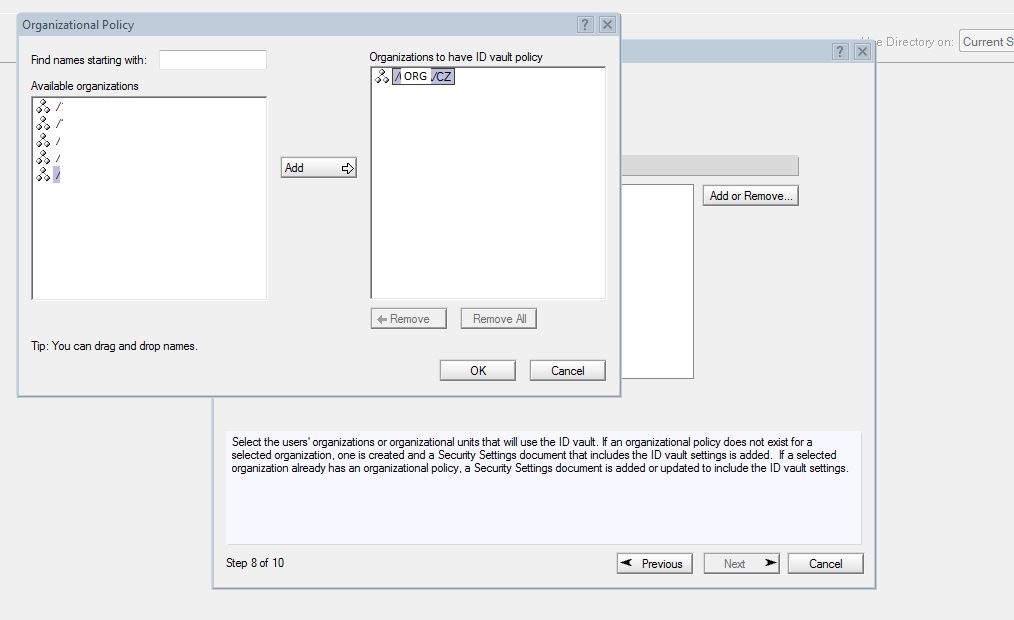 Potvrzení, že opravdu chceme změnit politiku pro vybranou organizační jednotku.
Můžeme zadat vlastní informaci pro uživatele , jak mají postupovat v případě ztráty hesla.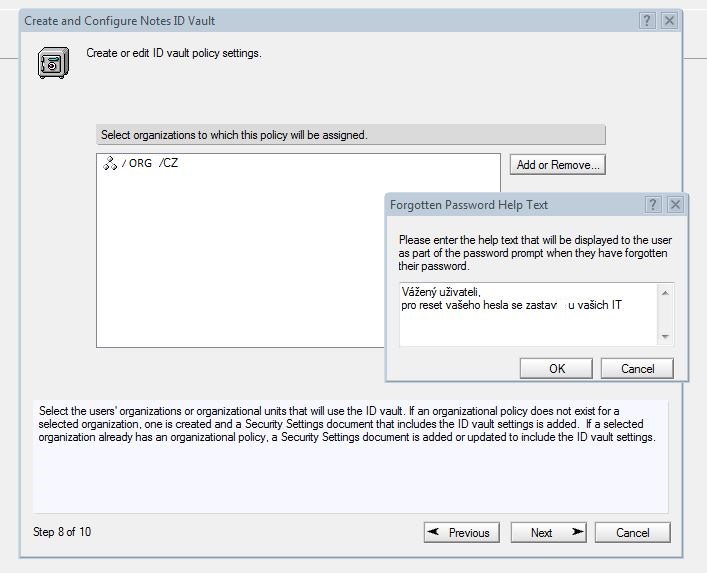 Souhrn všech konfiguračních požadavků, které jsme zadali, pokračovat se dá už jen klikem na "Create Vault".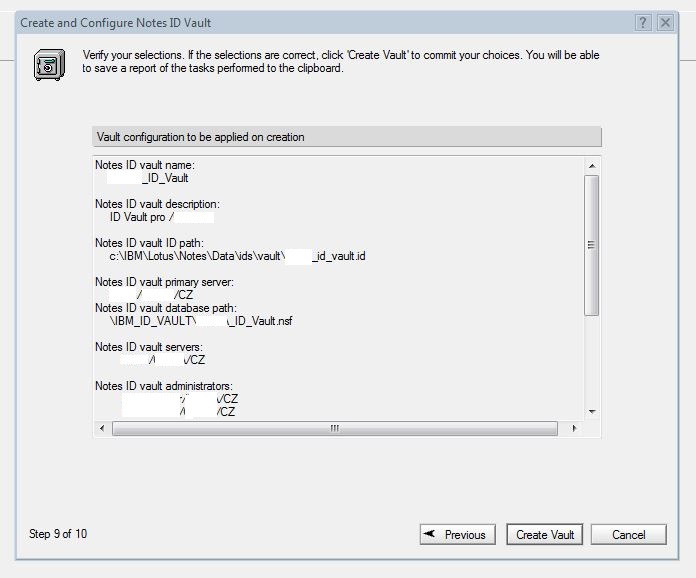 Průběh vytváření ID Vautlu.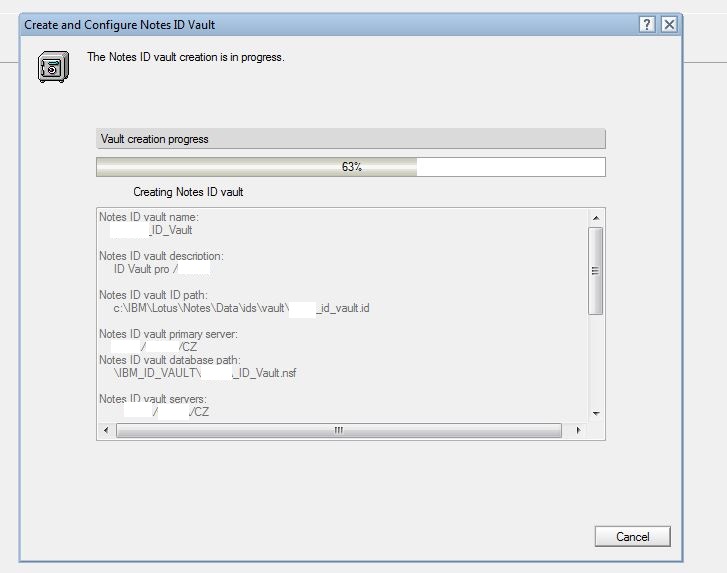 Výběr a zadání hesla k cert.id.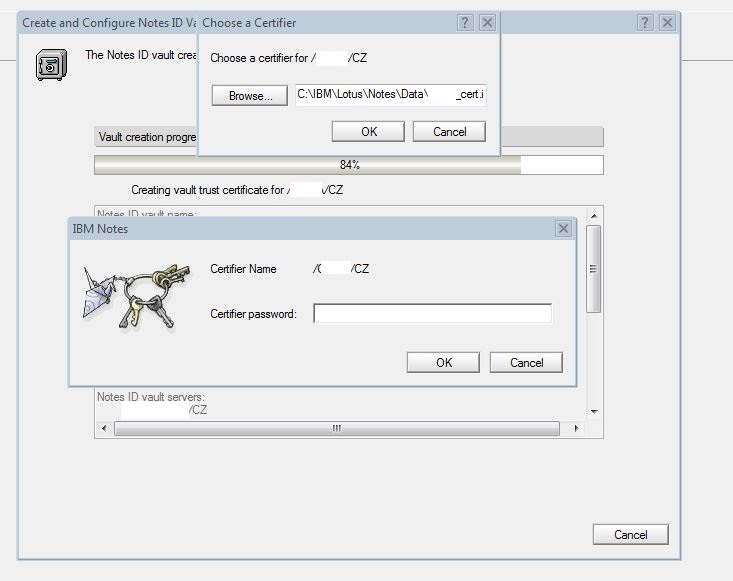 Na námi zvoleném serveru se vytvoří adresář IBM_ID_VAULT a v něm databáze dle námi zvoleného názvu.

Do této DB se budou ukládat všechny nově zaregistrovaná ID uživatelů, dokonce si ID Vault postupně vytáhne ID od uživatelů již registrovaných v minulosti.
A to je vše.
Nejčastější operací s ID Vaultem je obnovení ztraceného ID, či reset hesla.
To se provádí na kartě "People & Group" najetím na uživatele a z pravého menu , záložky ID Vault výběrem požadované operace.

Příznivec Open Source, Linuxu a IT obecně.
Živí se jako Ajťák, ve chvílích volna žije internetem a cestováním po významných pamětihodnostech zemí českých a moravských .