Šifrováním můžeme chránit jednotlivé soubory, což řeší například zabezpečený přenos dat mezi lokalitami, o čemž jsme si psali posledně, nebo šifrovat cely disk, což si ukážeme nyní
Vybereme z nabídky volbu "Zašifrovat systémový disk/oddíl"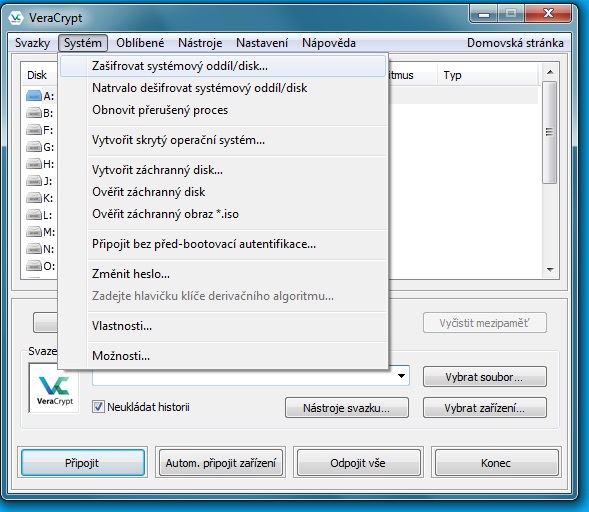 Pro náši ukázku zvolíme typ šifrování "Normální".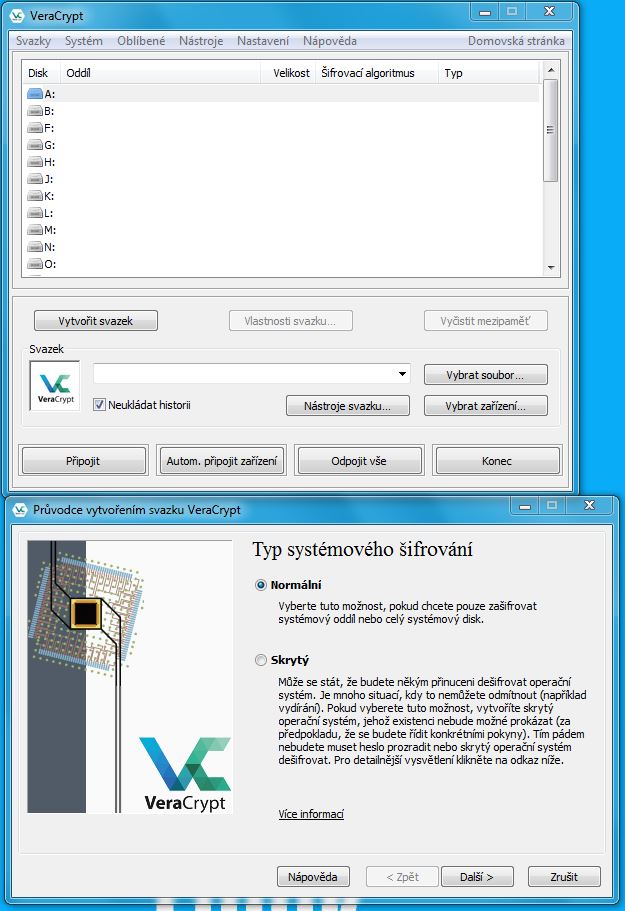 Zvolíme si, zda zašifrujeme celý harddisk, nebo jen oblast s Windows.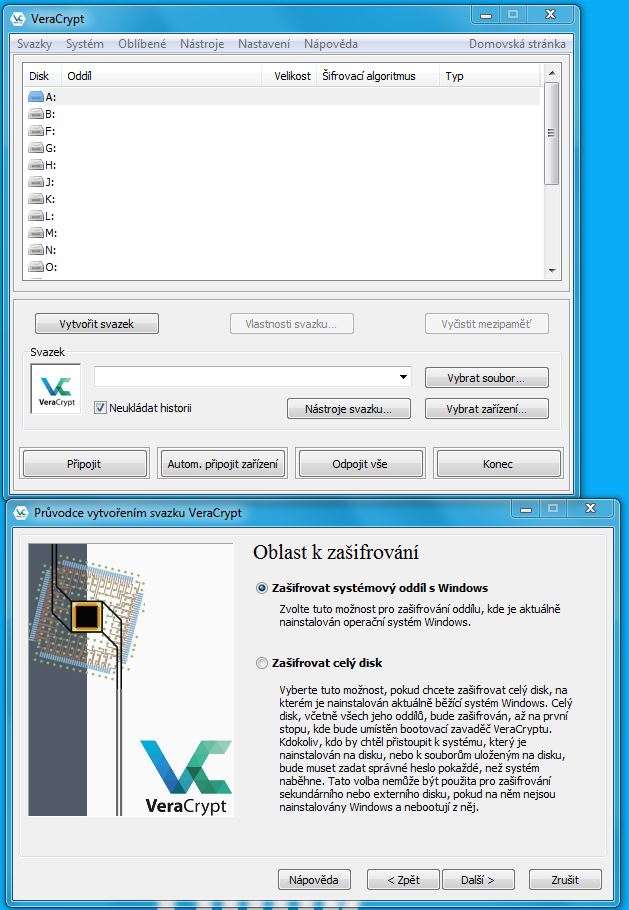 Pakliže je Windows jediný operační systém v našem počítači, zvolíme volbu "jednoduché bootování"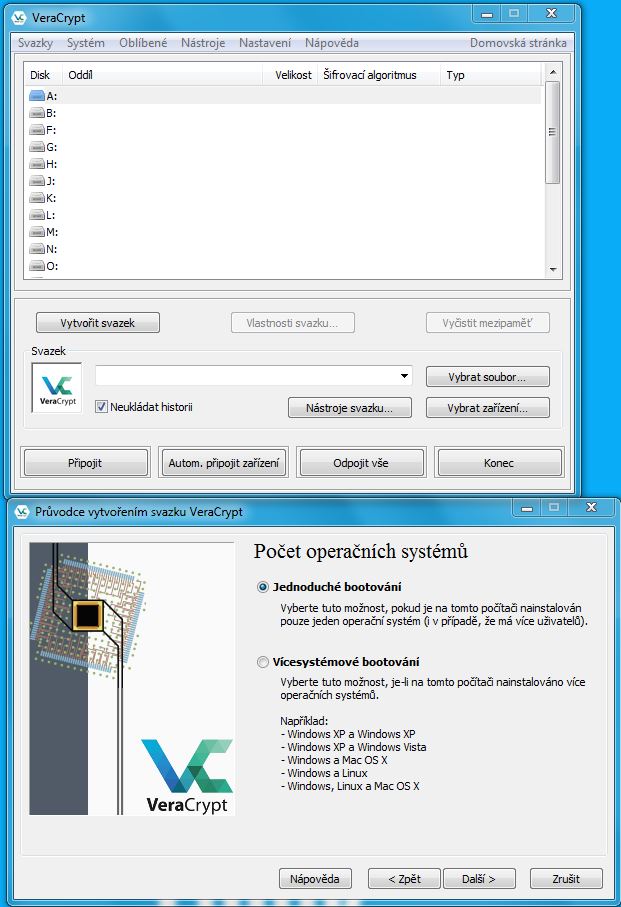 Zvolíme volbu šifrování. Jak jsme si psali minule AES dosahuje v testech nejlepších výkonostních parametrů, proto volím pro tuto ukázku právě AES a algorytmus SHA-256.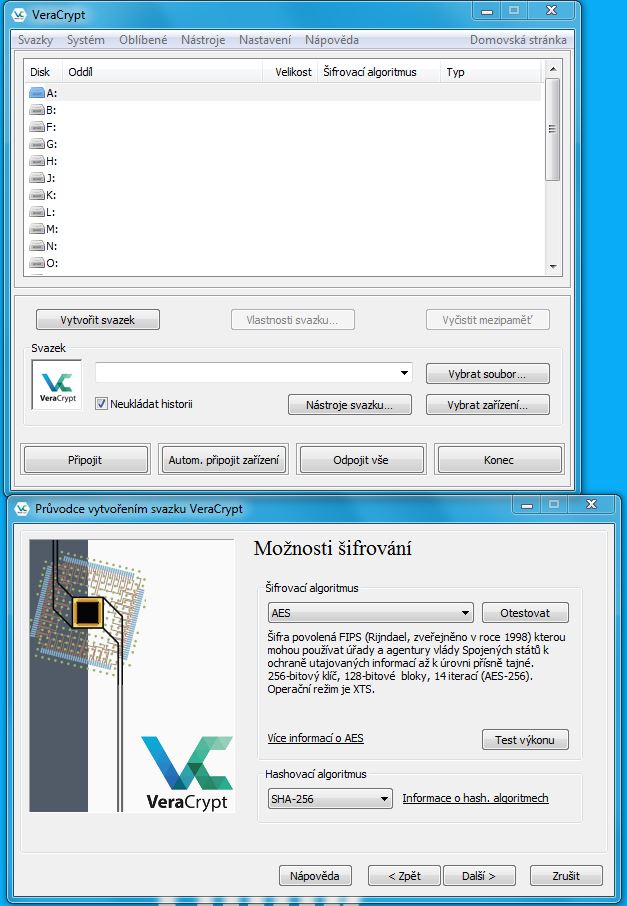 Zvolíme si Heslo, doporučením je mít heslo delší 20ti znaků.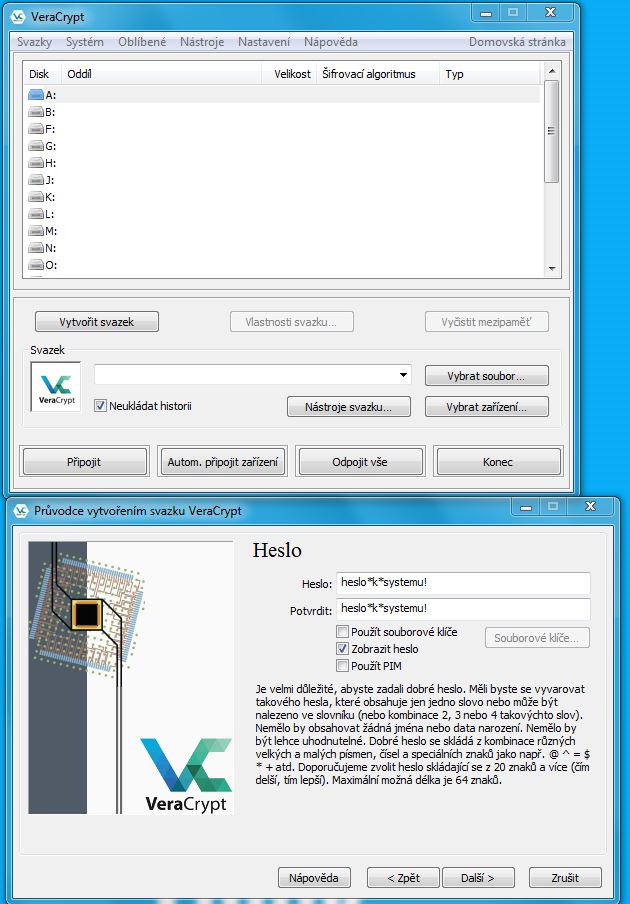 Pokud máme heslo kratší budeme na tento fakt upozorněni a pokračujeme klikem na "Ano".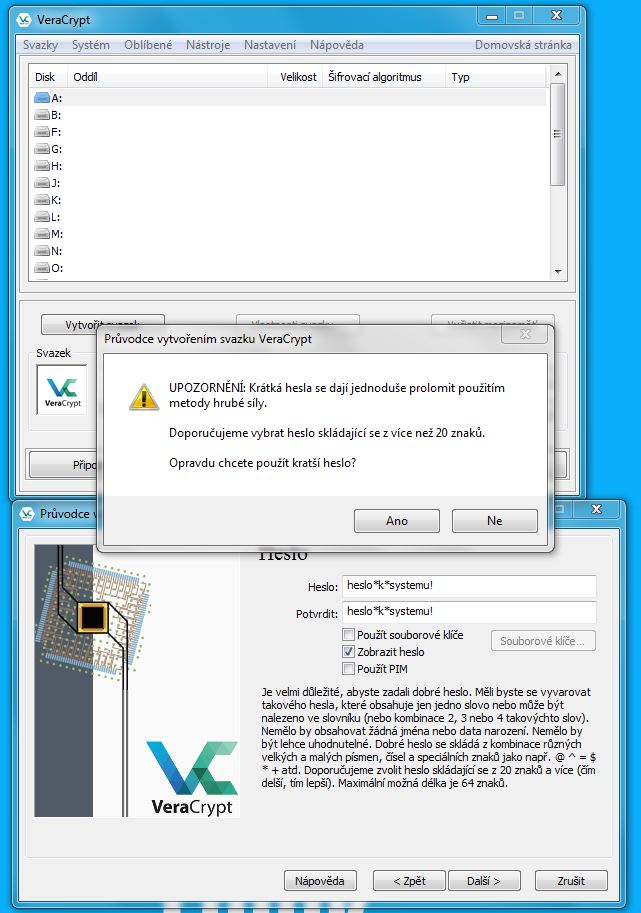 Pro generování klíčů pohybujeme myší v okně průvodce.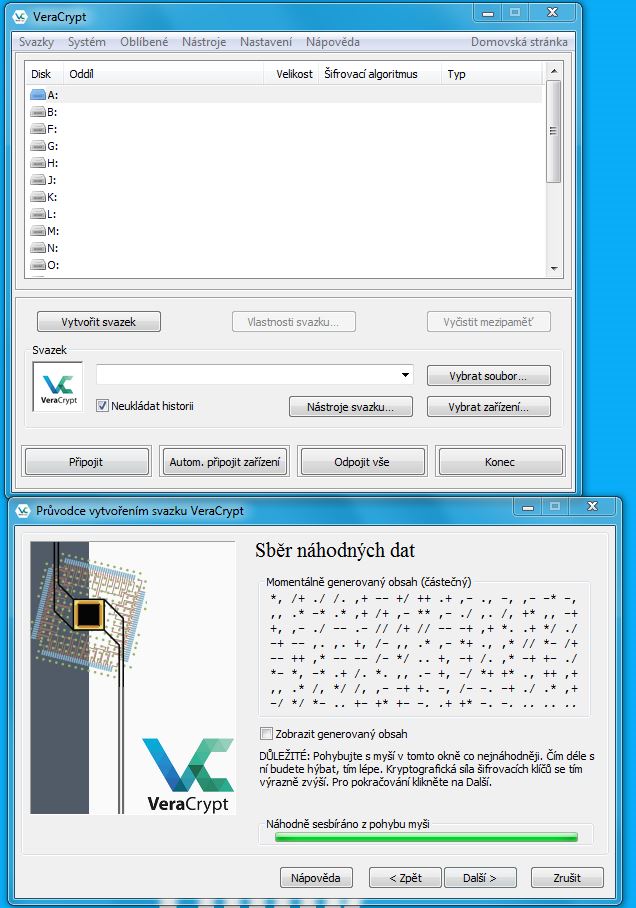 Potvrzení o vygenerovaných klíčích.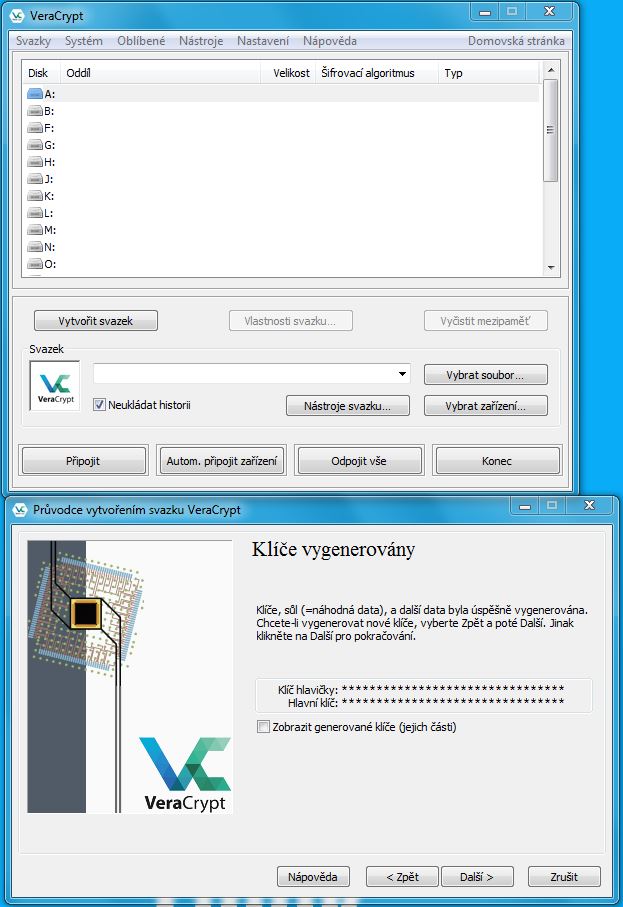 Dalším krokem je vytvoření záchranného disku pro případ poškození zavaděče v budoucnu.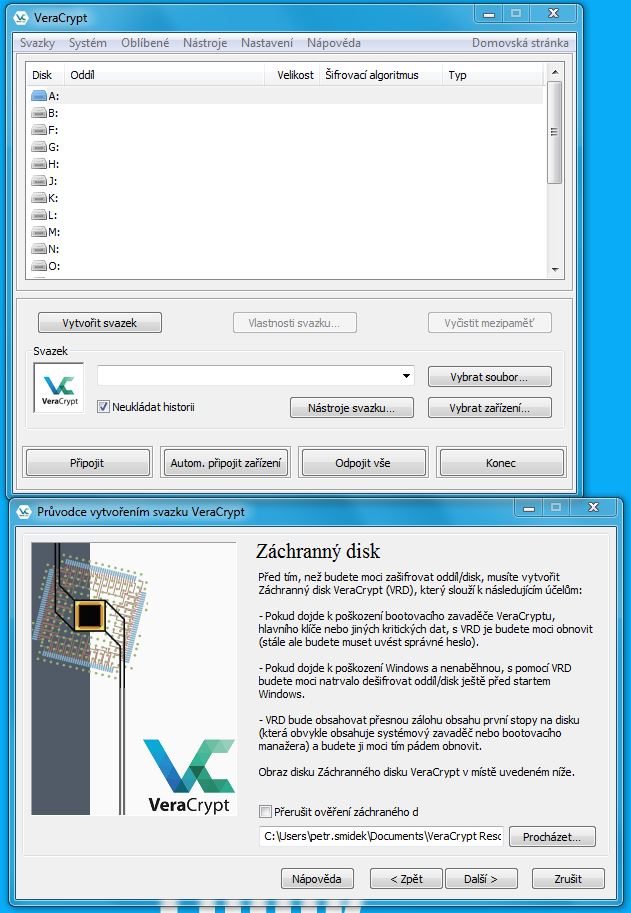 Budeme vyzváni ke vložení CD pro vypálení Záchranného disku.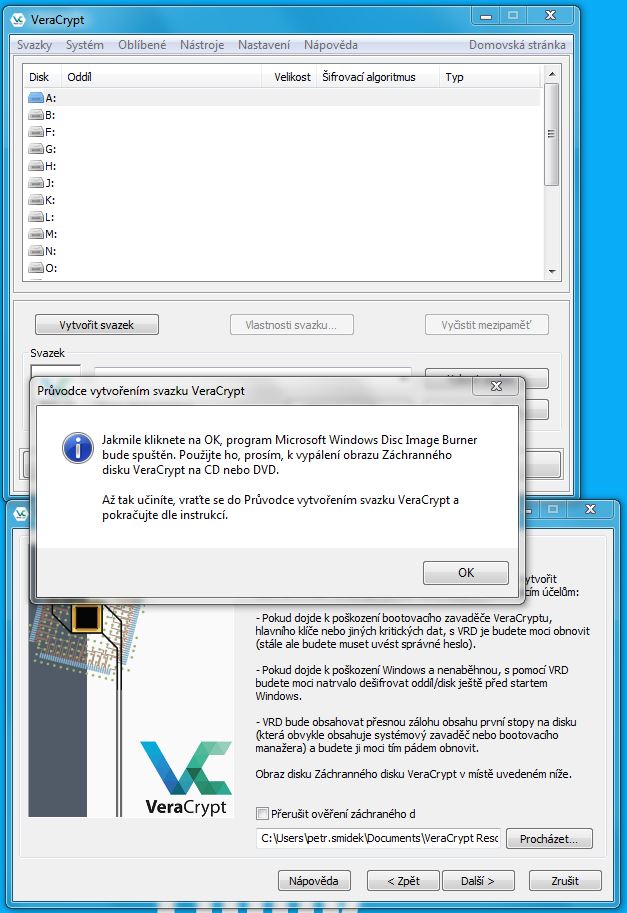 K vypálení se automaticky spustí Windows burner na nás je jen vložit prázdné CD a kliknout "Vypálit".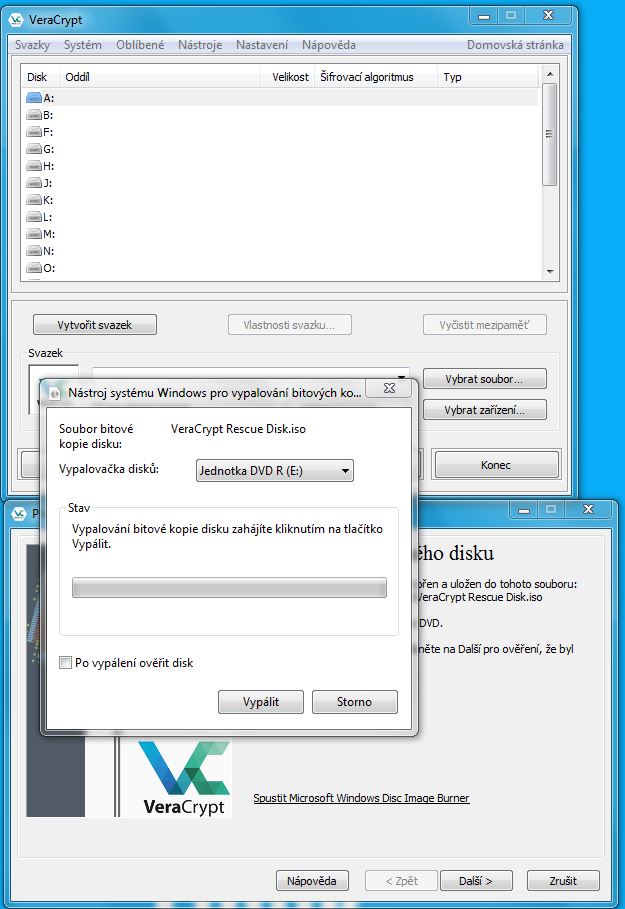 Potvrzení o úspěšném vypálení , CD vyjmeme z mechaniky.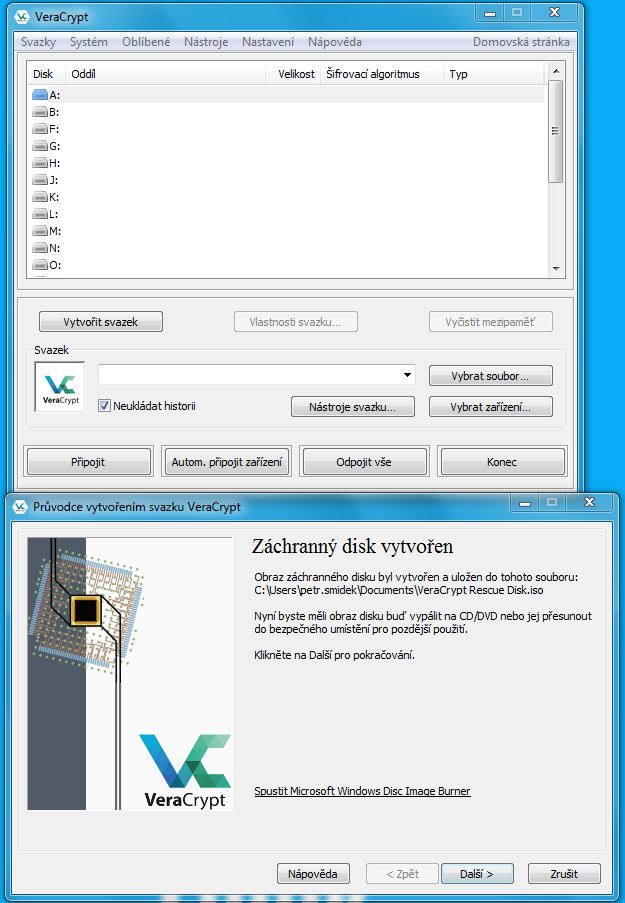 Dalším krokem je výběr čistícího režimu, já volím "žádný".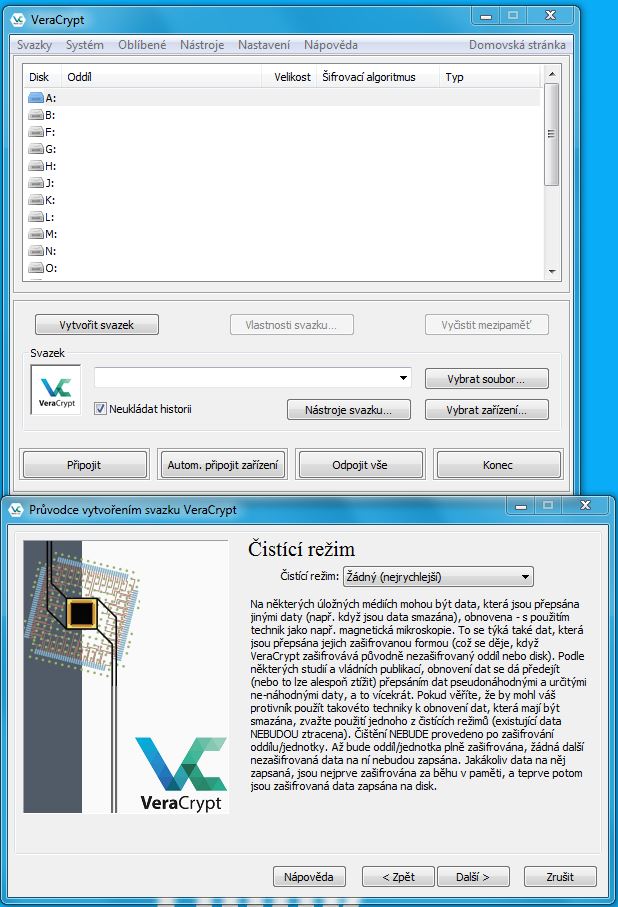 Pokračujeme otestováním systémového šifrování, klikem na "Test"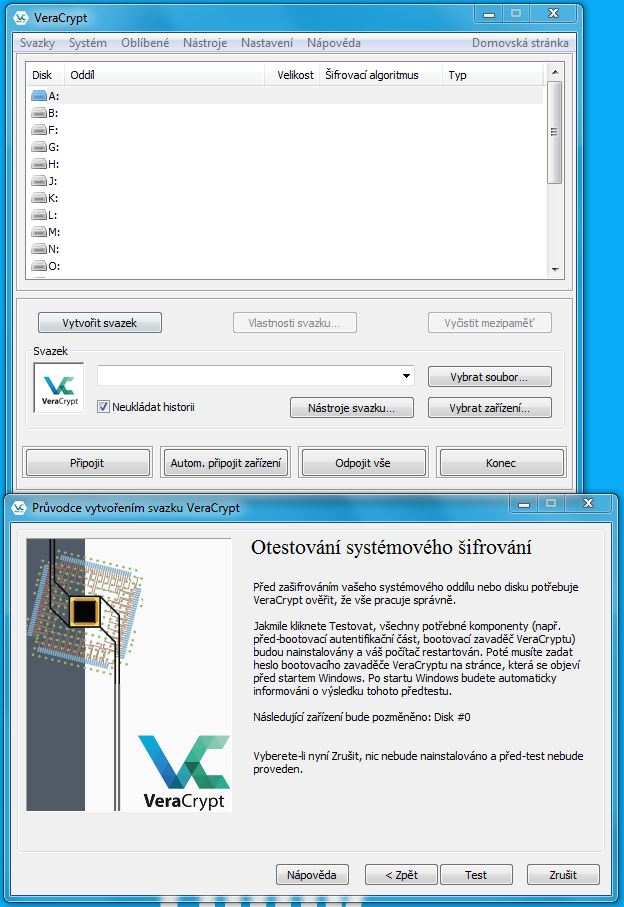 Upozornění že zavaděč bude v Angličtině. Ale to zvládneme 🙂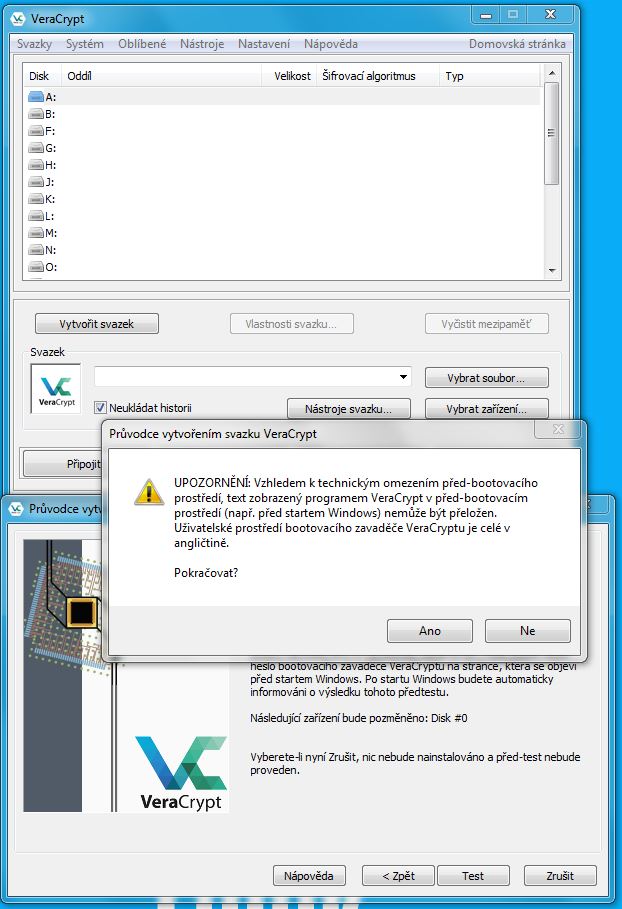 Čeká nás restart , klikneme na "Ano".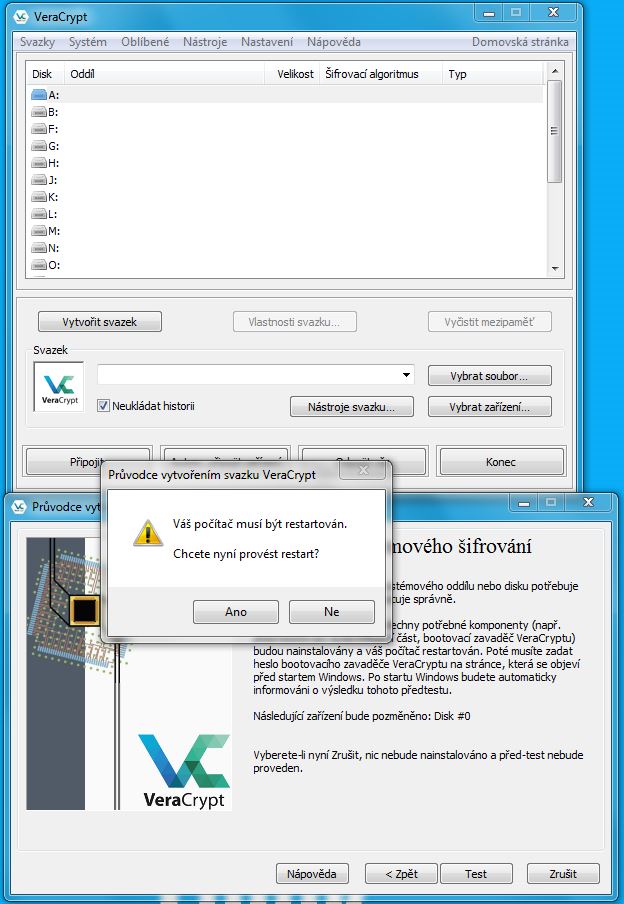 Start počítače, zadáváme námi zvolené heslo.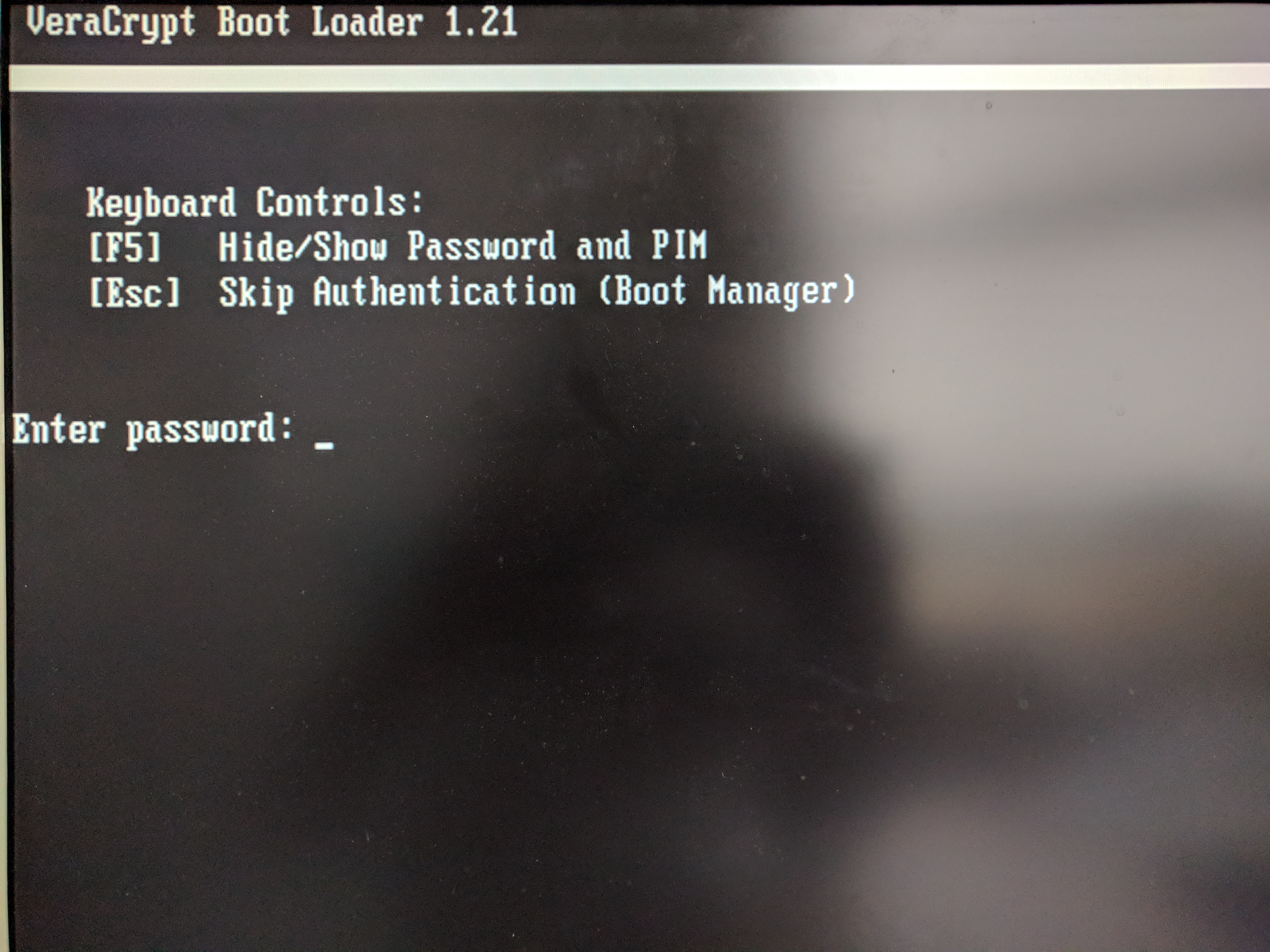 Možnost PIMu jsme si v tomto návodu nezvolili, takže necháváme prázdné.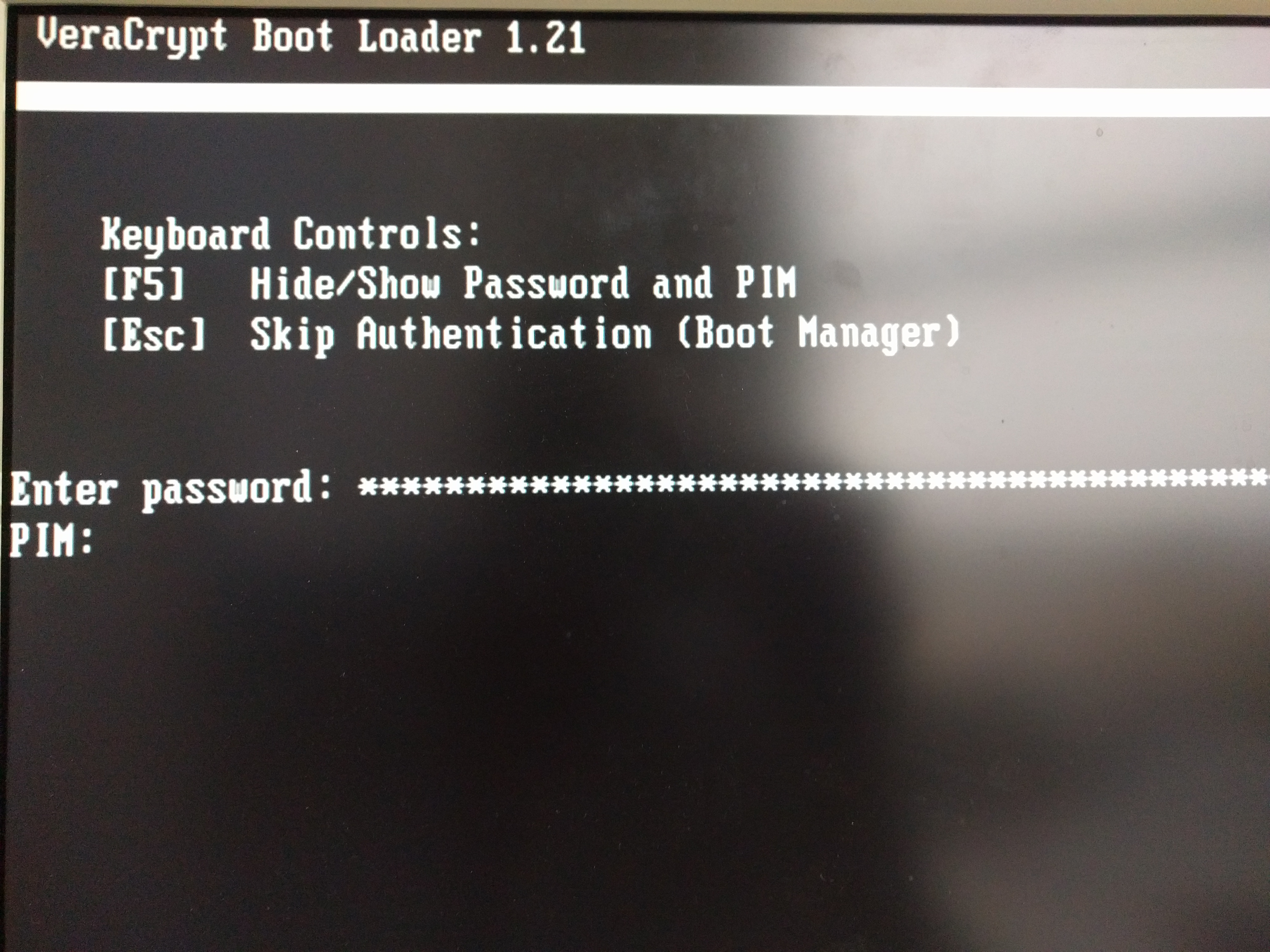 Ověření hesla  může chvíli trvat, (v řádech vteřin, v mám prostředí až 30 vteřin), takže nepanikařit 🙂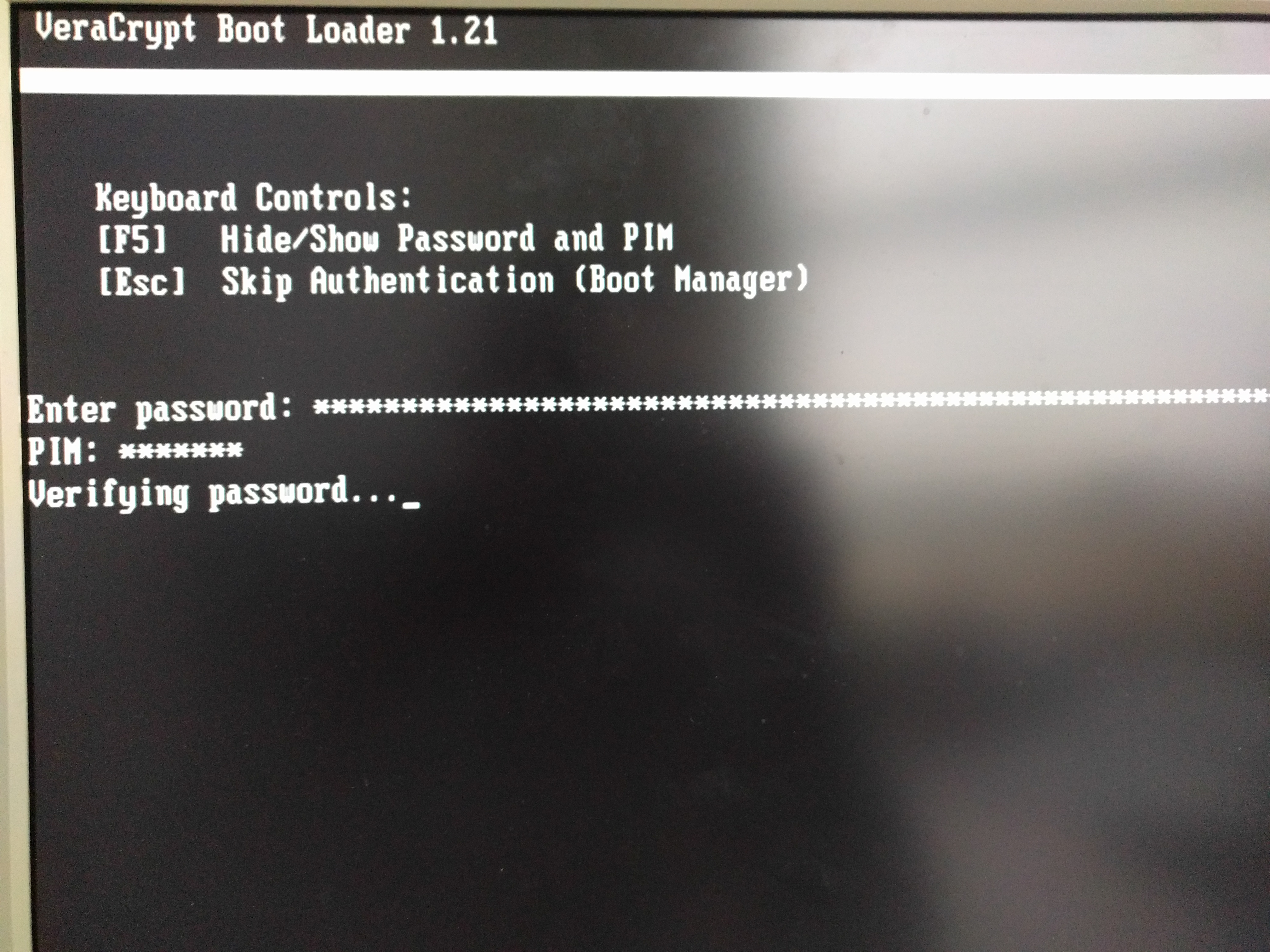 Probíhá běžný start Windows.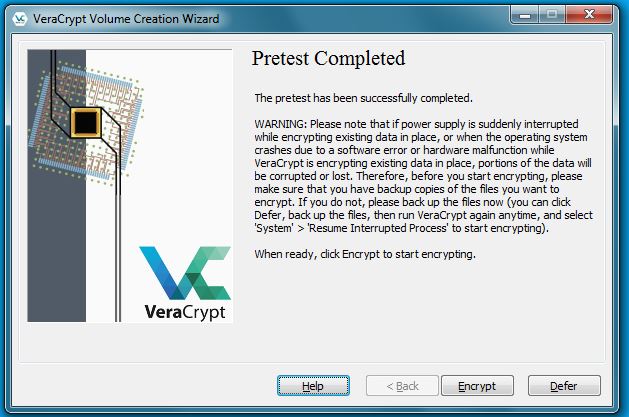 Pokračujeme klikem na "Encrypt"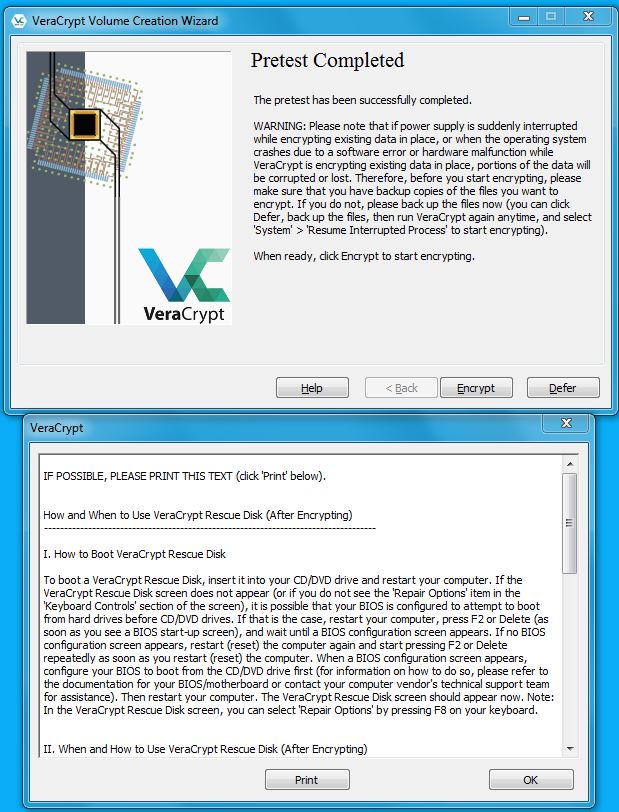 Spouští se samotné šifrování, což už je operace na hodiny ( dle velikosti HDD a výkonu HW ). Po tuto dobu bude práce na počítači opravdu pomalá, takže je to ideální čas zajít si na dobrou večeři.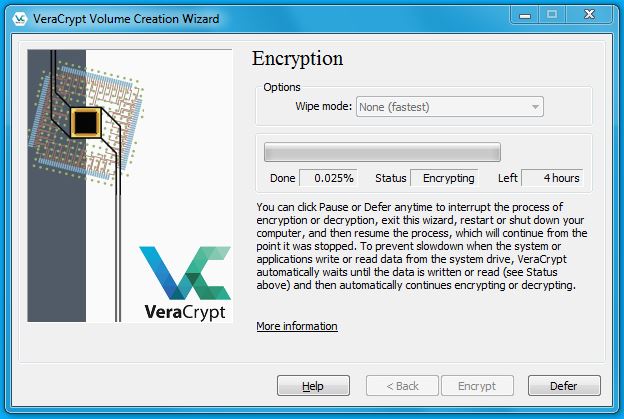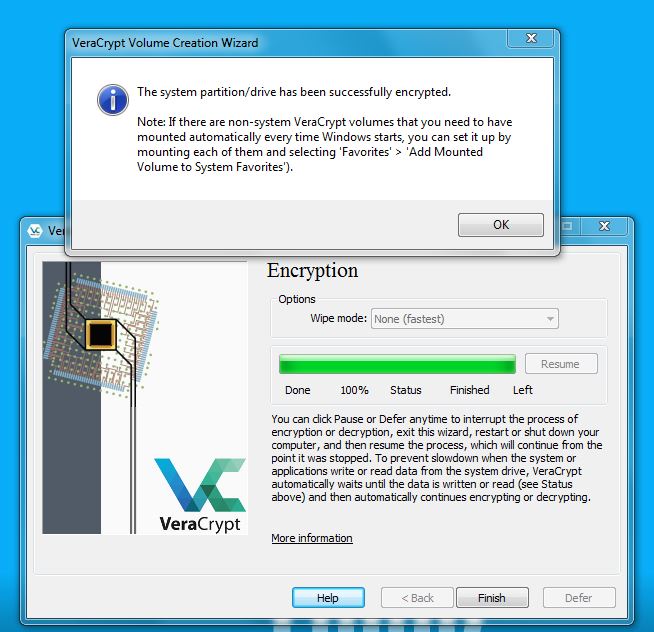 A to je vše.
Příznivec Open Source, Linuxu a IT obecně.
Živí se jako Ajťák, ve chvílích volna žije internetem a cestováním po významných pamětihodnostech zemí českých a moravských .